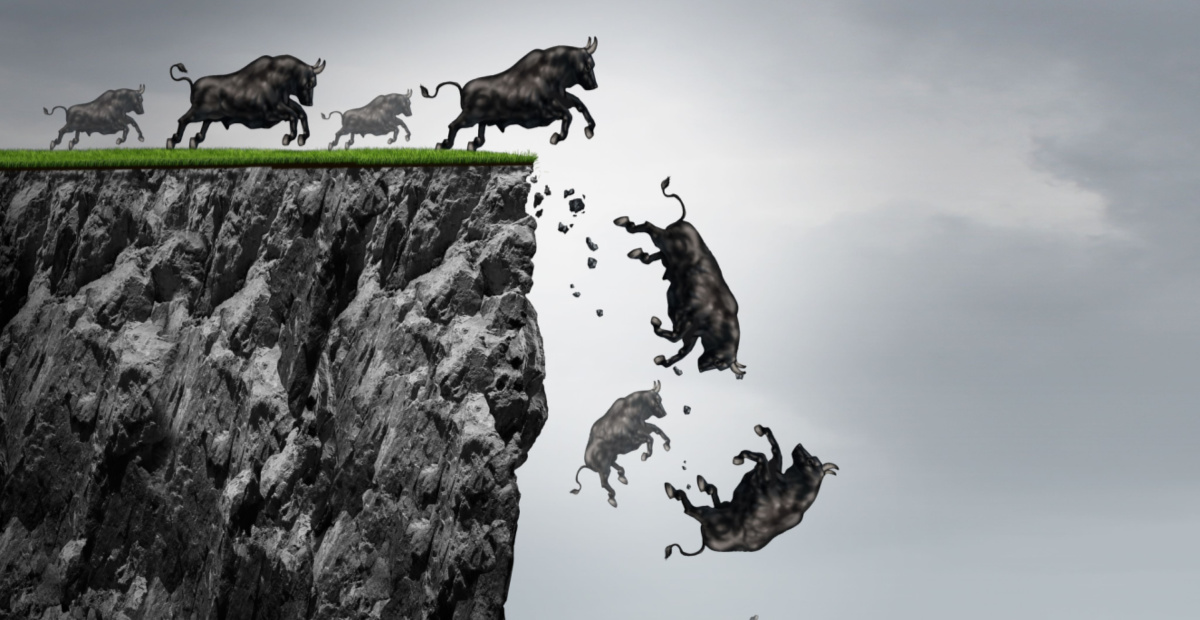 Advice licensee numbers plummet below 2,000
The number of financial advice licensees has dropped through the 2,000 barrier in another week which has seen more than 100 financial advisers exit the Financial Adviser Register (FAR).
According to the latest analysis of the FAR from WealthData, there are now only 1,944 licensees still registered in Australia, despite 25 new licensee owners coming to the market.
This was more than offset by the closure of 62 licensees for the loss of 74 advisers.
Key Adviser Movements This Week:
Net Change of advisers (-129)
25 Licensee Owners had net gains for 36 advisers
121 Licensee Owners had net losses for (-170) advisers
3 new licensees commenced and (-62) ceased
5 Provisional Advisers (PA) commenced and (-2) ceased.
Summary
Losses dominated again this week by the effective closure (down to zero advisers) of 62 small self licensed AFSLs, this is on top of the 47 that closed last week. It appears that ASIC continue to catch up with the licensees that had not been removing advisers that did not pass the FASEA Exam. This issue was raised in a Senate Paper earlier this year. *Calendar YTD, 173 licensees have closed and 291 closed for this current financial year.
The number of licensees dropped below 2,000 to 1,944.
Growth This Week
Growth by licensee was limited to 25 licensee owners. NTAA who own SMSF Advisers Network increased by 4, 3 into SMSF Advisers Network and 1 into their new licensee Advice Assist.
8 licensee owners had net growth of 2 including two new licensees (details provided to members).  Castleguard (Lifespan) up two with one adviser coming across from Axies. Capstone got one adviser each from AFTA and Bridges. 16 licensees up net 1 each including Tal Dai-Chi Life (Affinia), Fiducian and a licensee that came back on after going to zero late last year.
The three new licensees this week is bang on average for the year. We're in week 21 of 2022 and the total number of new licensees is 63. At the same period of time last year, it was 62. However, it should be noted that the 63 new licensees this year is on a smaller number of advisers. We started 2021 with 20,629 (see dashboard 6 Deep Dive) versus 17,253 for 2022. A reduction of (-3,376) adviser or (-16.4%).
Losses This week
Losses dominated by the licensee closures. 62 licensee closed accounting for some 74 advisers, few of which have switched elsewhere. 40 licensees belonged to our Business Model of Accounting – Limited Advice (SMSF Advice). 7 in our Financial Planning (holistic advice) model. The balance spread across the remaining models that we have.
Most of the ceased licensees have a few things in common such as being small. For example, 48 only having just 1 adviser. Their offer to the public is normally quite limited such as SMSF only advice. Having reviewed some of the 'other' licensees, it is not clear as to what they offer to the general public, but it may have been useful to the business to have an authorised adviser.
Outside the licensees that closed, WT Financial Group are down (-6), all six losses lost from Synchron and none at this stage appointed elsewhere. 3 licensee owners down (-4) including ANZ Bank and to date non appointed elsewhere. Centrepoint also down (-4), gaining 2 advisers and losing (-6). Of the 6 losses, 3 have been appointed elsewhere.
6 licensee owners down net (-3) including Canaccord. Thereafter, a very long tail due to all the licensee going to zero.
Gains and Losses YTD
Not a great deal of change this week. Count still out in front with net growth of 24 after gaining 1 this week. Castleguard next with 13 followed by Industry Super Holdings with 10, equal with PSK.
Losses YTD still dominated by Insignia at (-104) followed by Craigs Investments at (-50) and AMP Group at (-43).