BT launches major brand campaign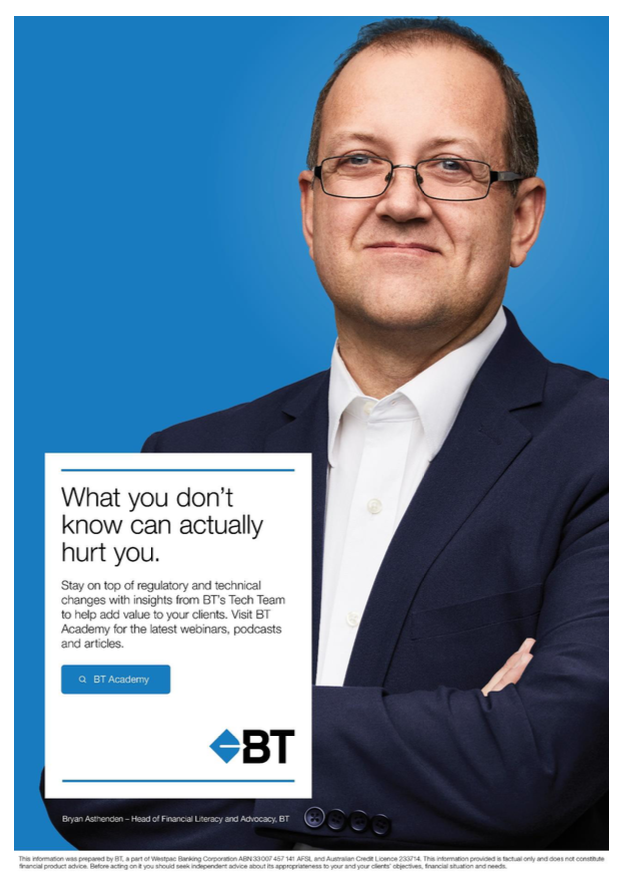 Reflecting its strategy as it prepares to separate from Westpac, BT has launched a new brand campaign across print, online and social media.
The campaign is the first by the business in over two years and is intended to draw attention to the "new BT".
It will be prosecuted across print, online and social media and promotes prominent figures within the business including Chief Economist, Besa Deda and Chief Economist, Corrin Collocott.
BT chief executive, Matt Rady said that the business had a long and proud history supporting advisers and it was time to increase its voice in the market, engage new audiences and move confidently into the future.
"This is an exciting time at BT – the success of our investing platform BT Panorama continues with over 6,000 advisers using the platform to manage more than 230,000 Australian's super and investment portfolios, and this growth is set to continue."
"We're cementing our position as a market leader, and this new campaign announces that we're open for business, and ready – with the expertise required – to support the advisers and clients that choose BT," Rady said